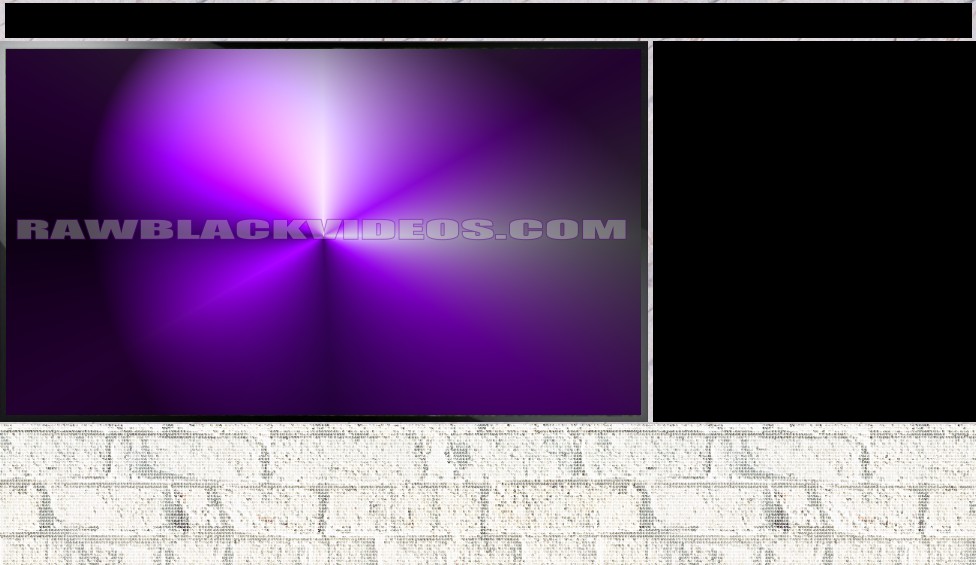 Another scene from the lost archives featuring Miss Addiction with that big ole ass and Big Turk..This is actually the 1st time they ever met and Turk wasn't ready..Within the first 5 minutes he couldn't hold back the nut being that the pussy was too good. He got it together and gave her a good dick down, and amost bust off again. Then she let him try to put it up her ass..her tried real hard and got some in, but it was way to painful for her, so he banged out the pussy some more and buts on that fat ass..Uncut footage right here..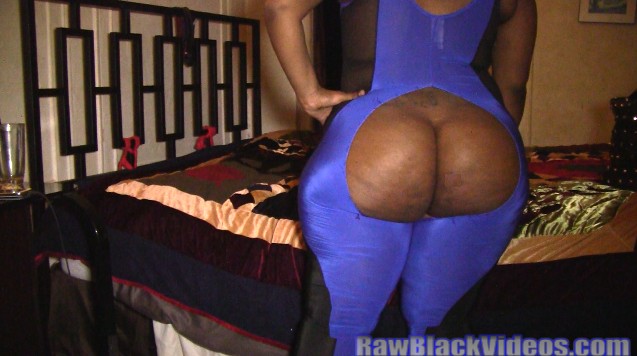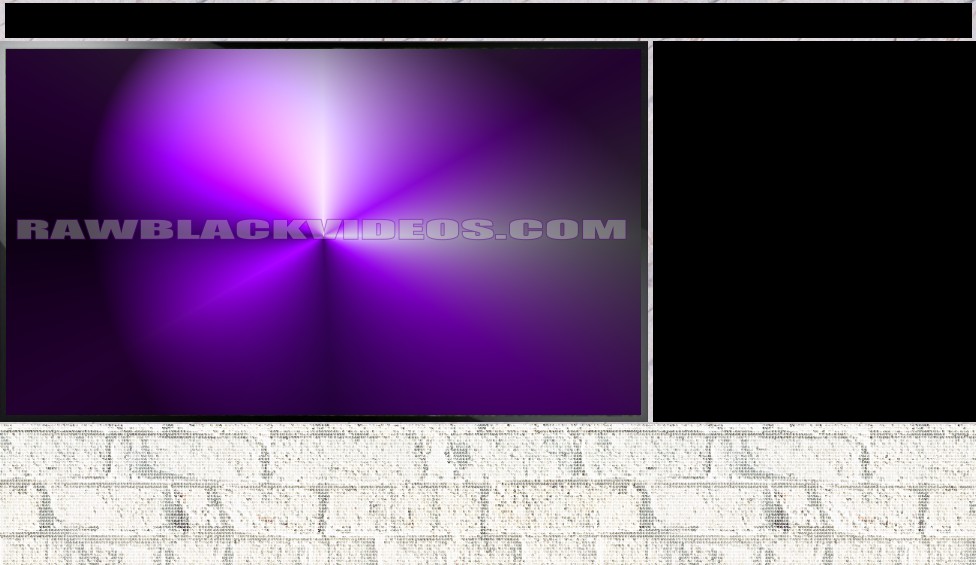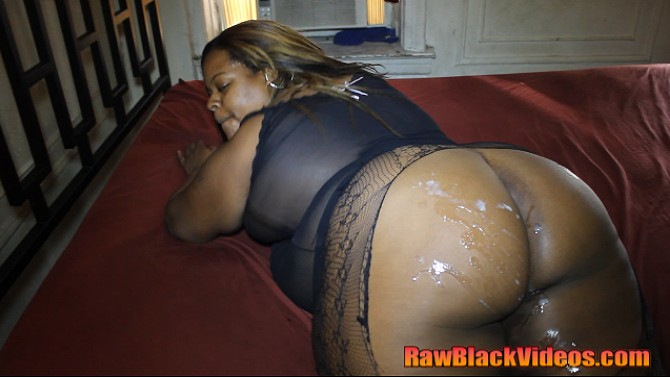 Pretty BBW Honey Kiss makes her debute here at RBV and meets Big Turk for the 1st time (damn Turk get all the pussy..lol)..After smoking a few blunts she was ready to roll Turk was defintely on his game with her, he knew he had to teach her a lesson, from all her shit talkin. She gave him some good ass head, and after that he was off to the races. Within a 30 minute span, he tore that pussy up, and had her creaming all over the place. After a good pound out he bust a mega load on that fat ass..She was a dick taker too..Excellent scene for the BBW lovers..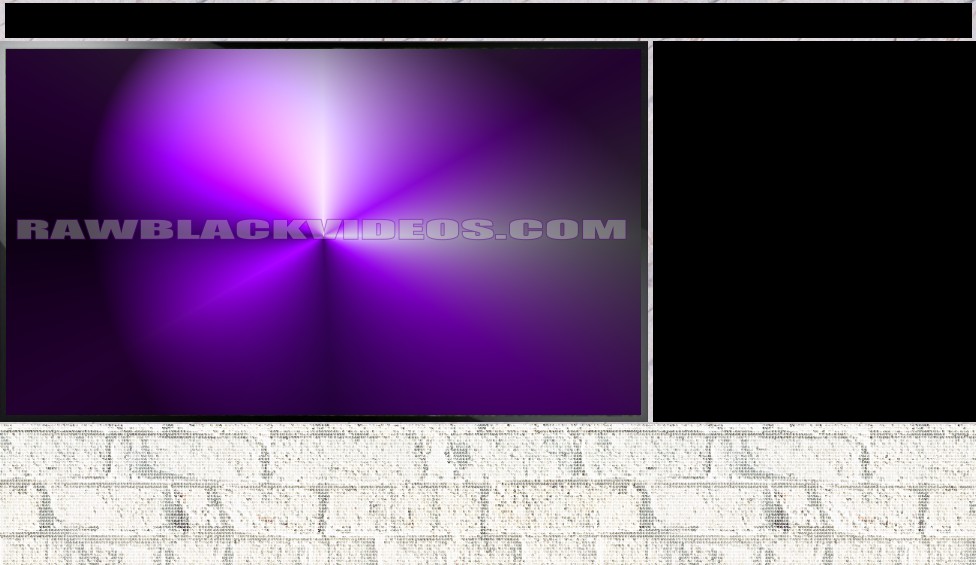 Oh yes as requested by many fans Big Yella aka Kiki Moans is back and better than ever. This rime she takes on 2 hungry brothas, who loves big yellabone bitches..Turk and D Roc put that work in and even tried to DP her..She's a real freak and this video really shows it. She starts off with a nice double blow job, and within minutes Turk was ready to tear the pussy up. He was 1st to open her up, and he did it real good. But D Roc really put work in and fucked her hard and fast. Between the 2 of them she had to take a few breaks, saying it was too much. They spent damn near 2 hours fucking her and both bust some big loads on her..This is a soon to be classic..Members will love the action.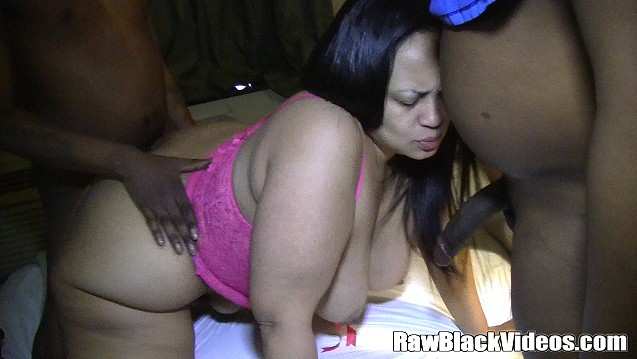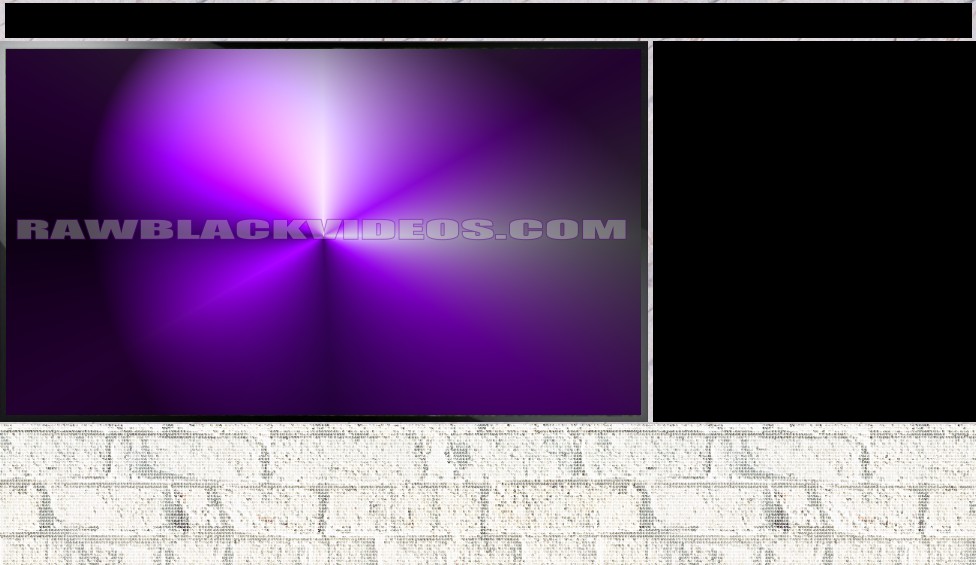 They got some freaks out in the beautiful state of PA and here's one night of many that was captured on camera. We had MILF Monica and new cumer BBW Latina Christy Luv..We was all just chillin talkin shit and next thing you know clothes was coming off left and right. We had Monica in one room and christy in the next. My boy Jimbo set if off with Monica, eating that MILF pussy up, then in the next room Buig Turk and Ill Will had Christy hemmed up with 2 holes plugged at one time..Then next thing you know Turk was in the other room beating Monica's pussy up..Man this shit was crazy, wait till you see part 2..Coming Soon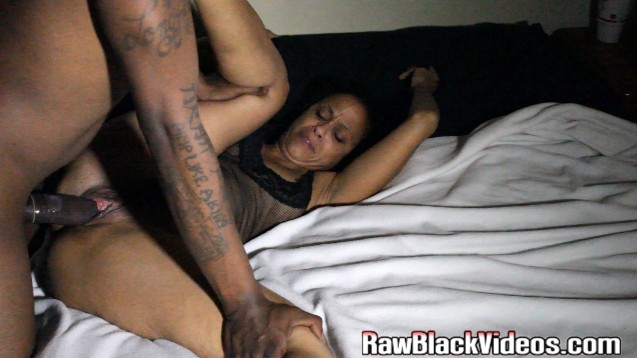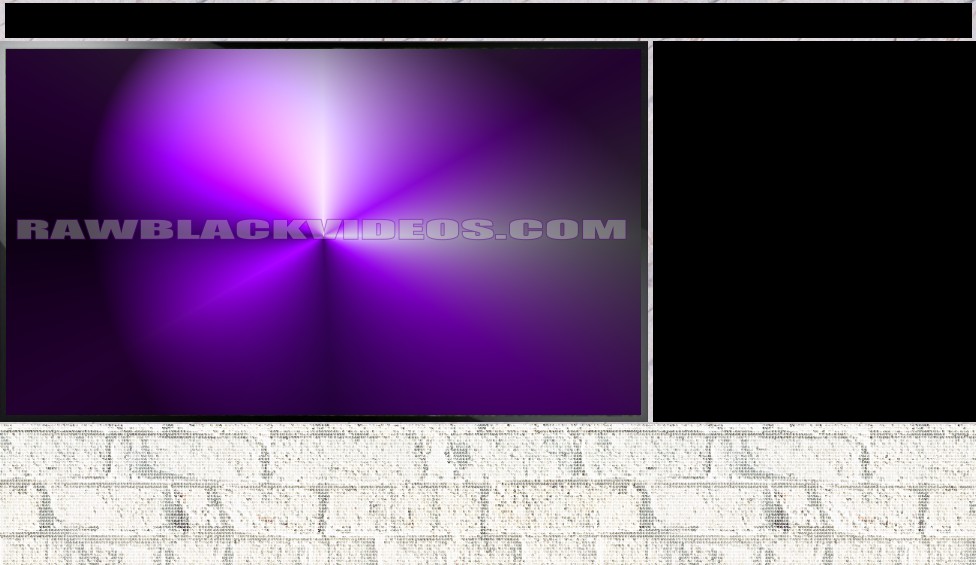 Lovely is back to meet Turk one on one. She told me she wanted a personal session with him so I set it up. We got a room and had some good ole Hennesy and chilled. Lovely talked our ears off until Turk pulled out his dick. then it was on. They started in a 69 position with Turk on top. Then he was like fuck that, let me get some of that fat pussy..Soon as he put his dick in, her pussy was creaming already, and as he went deeper she let off some loud screams. After wearing the pussy put for awhile, she took a Mcdonlads break and talked our ears off again. Turk said fuck all that talking and fucked her silly in all positions until he nutted in her pussy..U can see a big load comming out of her..She's a good girl when she want to be.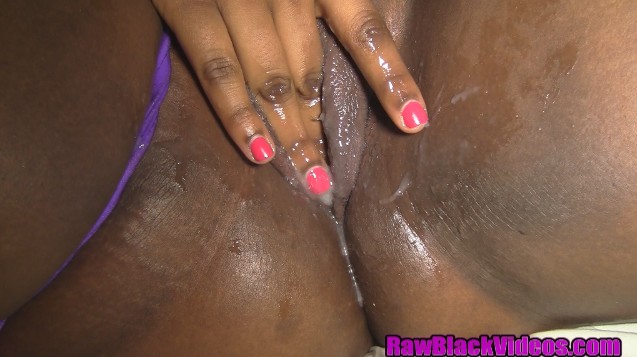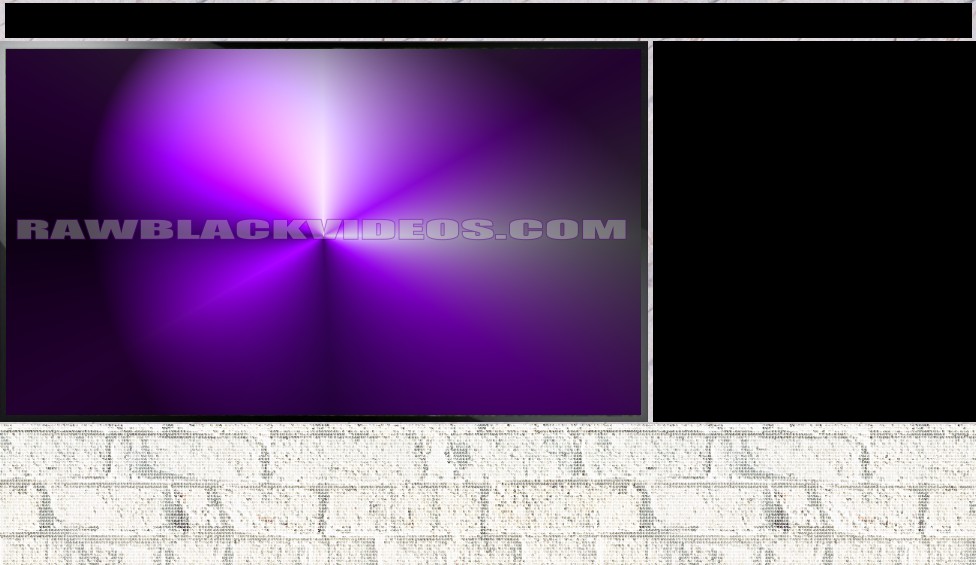 Mocha is brand new to the industry, this is her very 1st scene and she did a hellava job. Big Turk came through to break her in real good. When I spoke to her she told me she like big dick, I said ok I got you. After a nice blowjob Turk was ready to bang that shit out. After a few strokes she was creaming all over the dick and bustin some serious nuts. Turk turnt it up on her and made her tap out. She said he was goin to deep so he had to ease up on her, only to bang that shit even harder. She can take dick but you can tell she wasnt ready for all of that..Very good scene, a treat for the thick girl lovers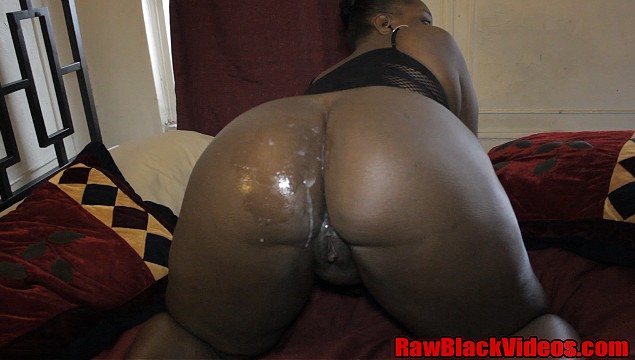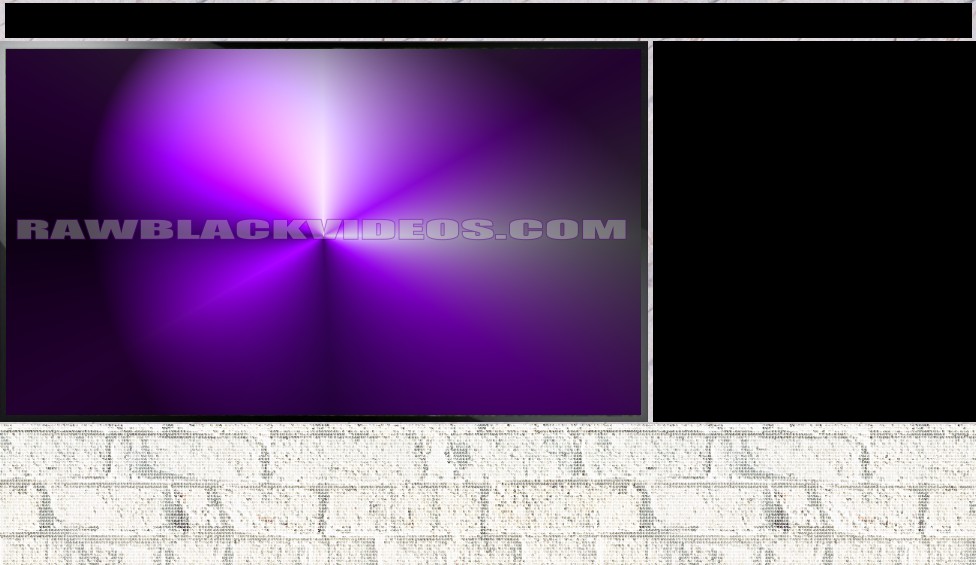 Bianca is a 42 yr old freak. She's really nerdy and reserved but loves to fuck. I found her on the net looking for some dick so I auditioned her and she was ready for the big dogs. Called up Turk to come through and thats all she wrote. He fucked her real good. After a good pussy stretching, he went straight for the ass, and she took every inch of it. Not only did she take it, but she loved every minute of it. She came real hard after that good dick down. She's a professional when it come to taking dick, members will love this one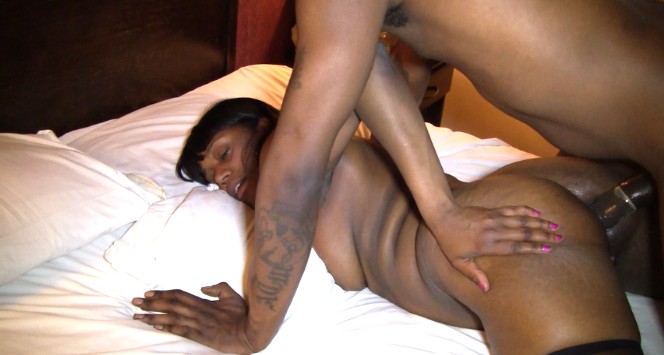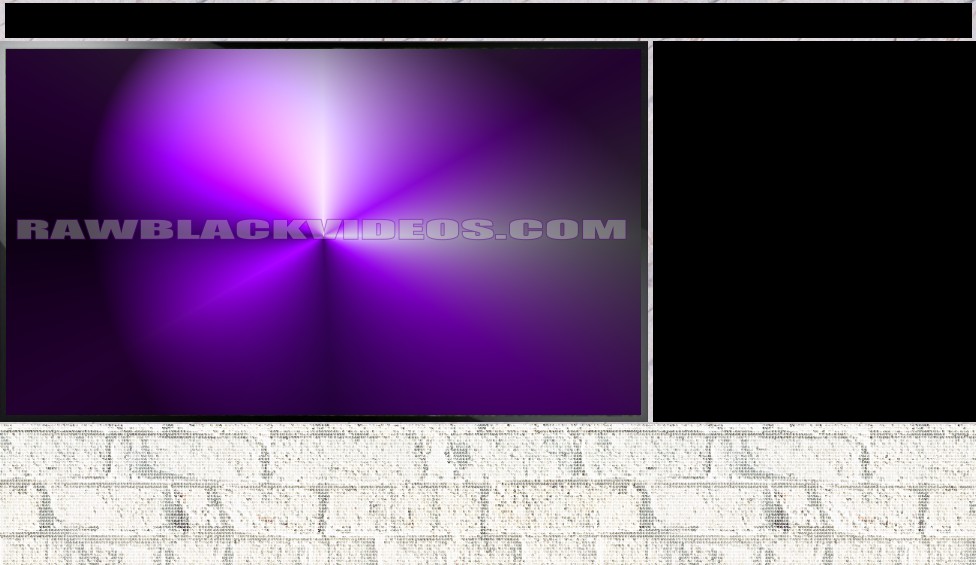 Uptown freak Mocha said she wanted a gang bang for her birthday so we got togehter and fucked the shit out of her. Me, turk and D Rock busts a total of 4 nuts fuckin with that good ass pussy. I was surprised she didn't tap out, because we worked her real good. She's a real trooper and took it like a champ. Although a few times she had to stop because turk was goin too hard..All in all in turned out to be a good night..She got her wishes granted with all that dick to deal with..She will be back for more i guarantee..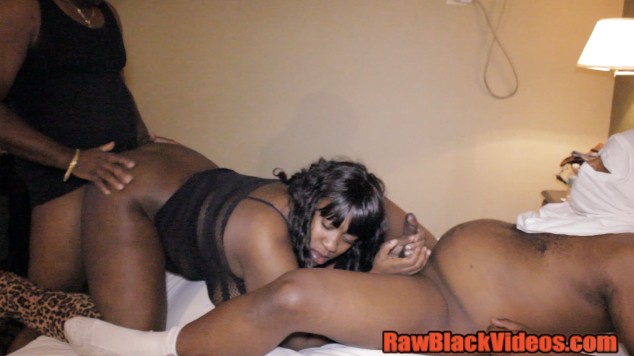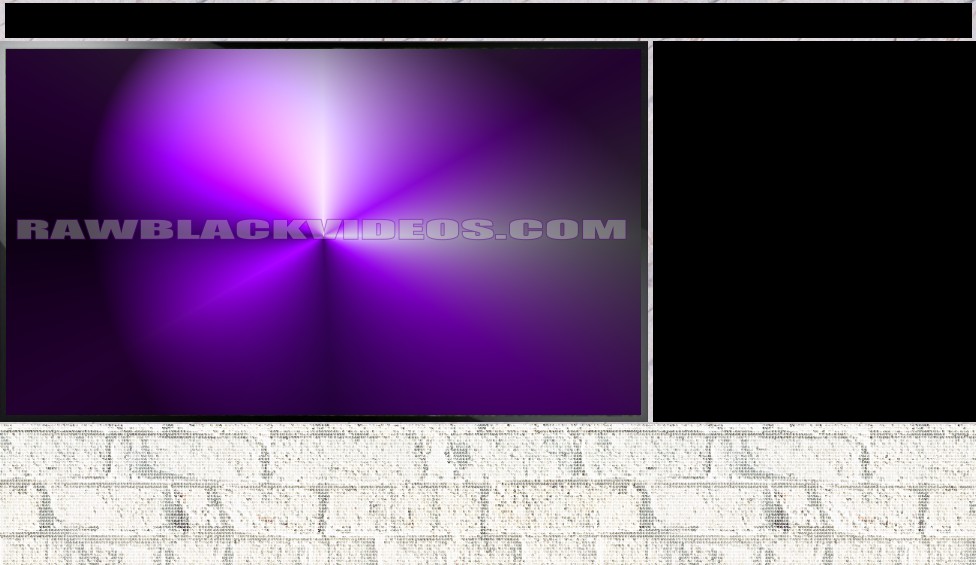 Yes this is the final installment of Angelica Ricci's videos..I thought i lost this one in a broken hard drive, but i manage to recover it and here it is. She's paired up with the now retired Spyder Jackson and it turned out to be a pretty good scene. You already know how sexy she is and she puts alot of passion into what she does. She starts off with some nice head and she was ready for that BBC. She sat on it and put it in her lookin real sexy..After a good ride, she got on her back and took the dick like a good girl. After a nice pipe out he bust a nice load on her ass. All the Angelica Ricci Fans will love this one..After this there is no more of her..Enjoy!!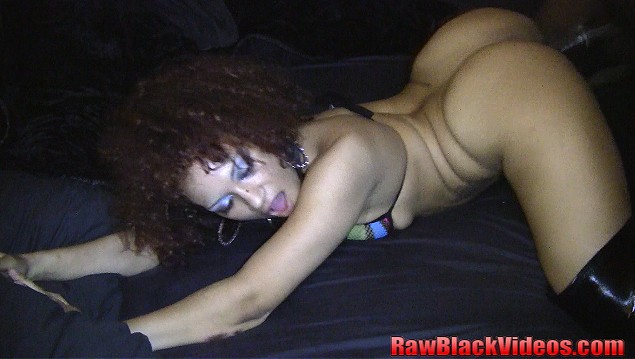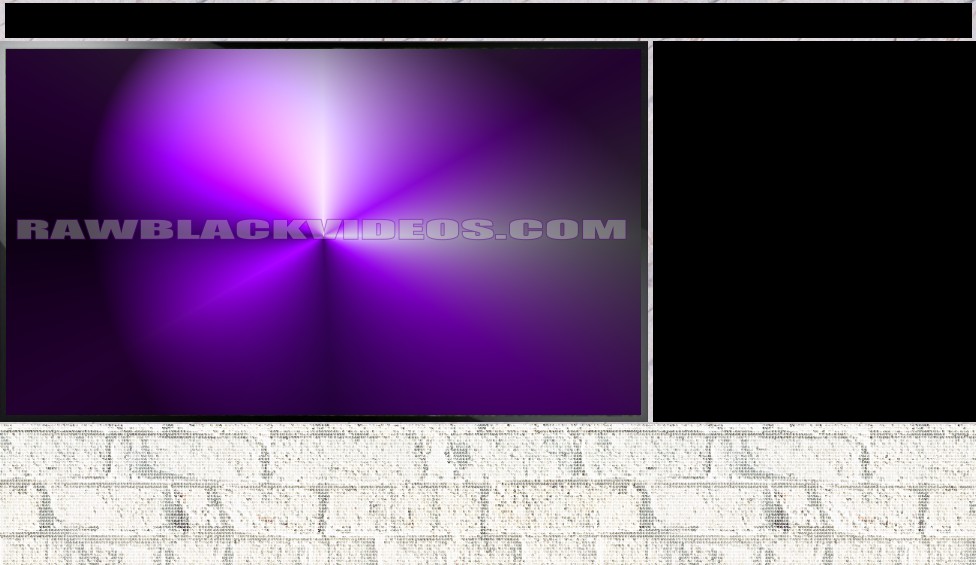 You already know that I give you guys that exclusive shit , so here's another one. Got me a 44 yr old freak from out in Detroit who loves good dick. I set her up with Big Turk to see how much dick she can take, and to me and his surprise she can take it real nice. Turk was going easy on her in the beginning but soon started to pound her out. She never said take it easy or chill, but you can see she never had anything like that. After a good fuck, Big Turk bust on her back, and she was out. Then she called a few minutes later and wanted to come back for more, thats when we both tore that shit up. lol..that will be in a later update.. All in all MILF Monica had some excellent pussy..we will be seeing more of her in the near future..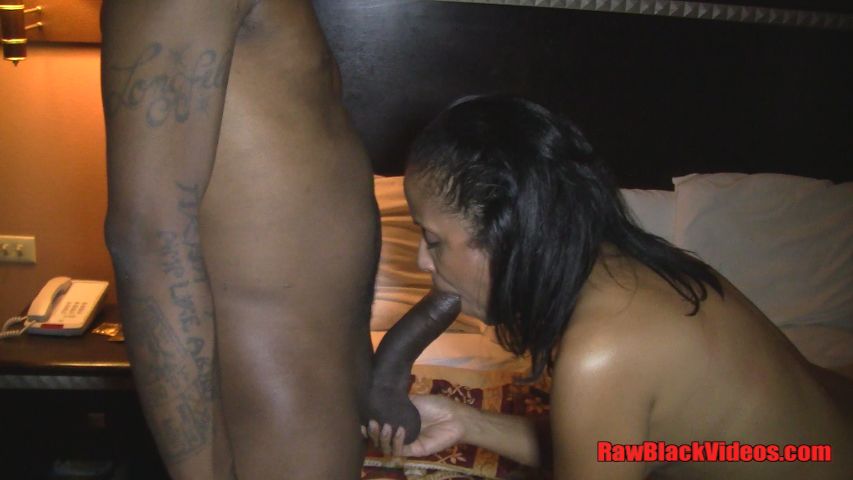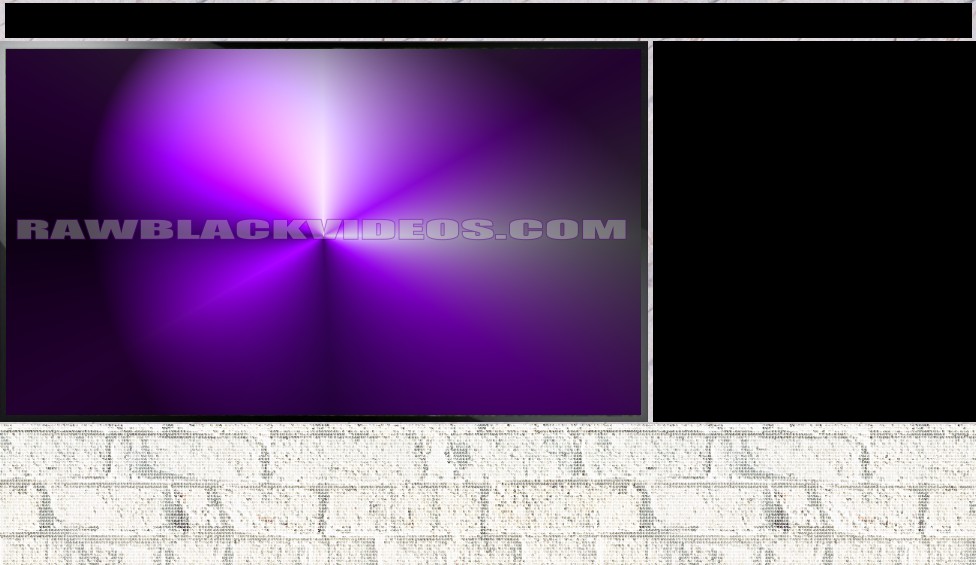 Mizz Addicition aka Mea X meets Turk for the 1st time and they had some real good chemistry. Turk liked all that ass she had. After a good oil down, he went HAM eating that box. Almost had to pull him off at one point. After that straight to dickin her down. She always acts like she can handle dick, but she was in for a surprise on this day. Turk buss that ass for real, and left her with a nice creampie. Dude didnt want to stop fuckin that good ass pussy. I know how you feel bruh. Maybe these 2 will meet again, who knows..Great scene!!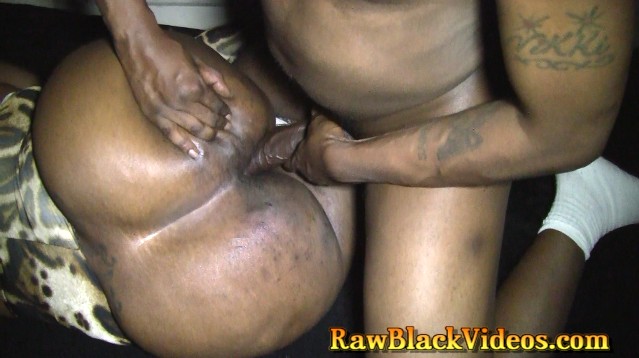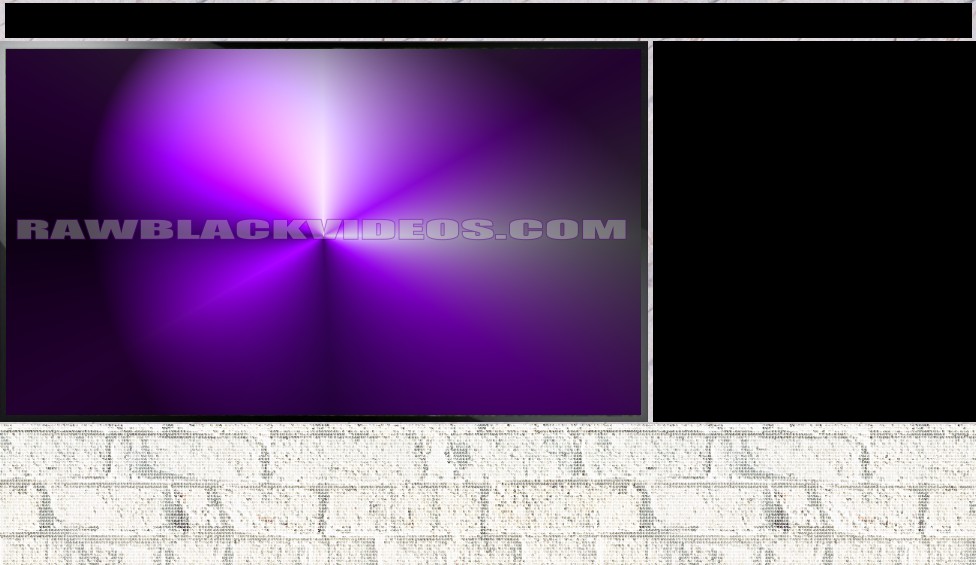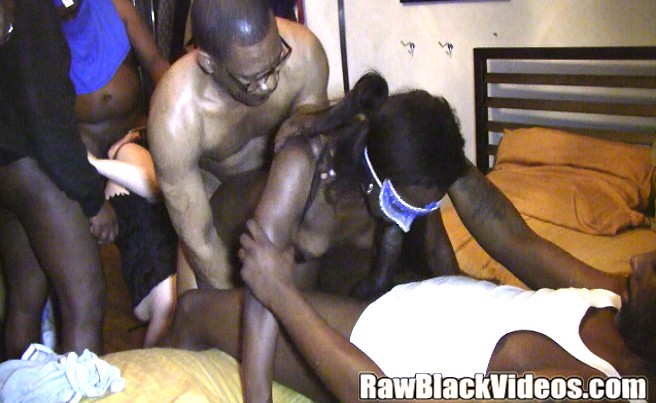 I dont even know where to start. 2 sluts, 1 white 1 black and a bunch of niggas, now you know it went down..Escpecially with the black slut doing anal all night long..She literally got fucked up her ass for over 2 hours by numerous guys..This was definitely a night to remember. Bitches was eating ass, takin hard dick, swallowing nuts, and being real submissive, and this is only the 1st part. There are 10 parts and you have the 1st five right here..This is a guaranteed classic ..a whole lotta fuckin goin on..Join now to see this video..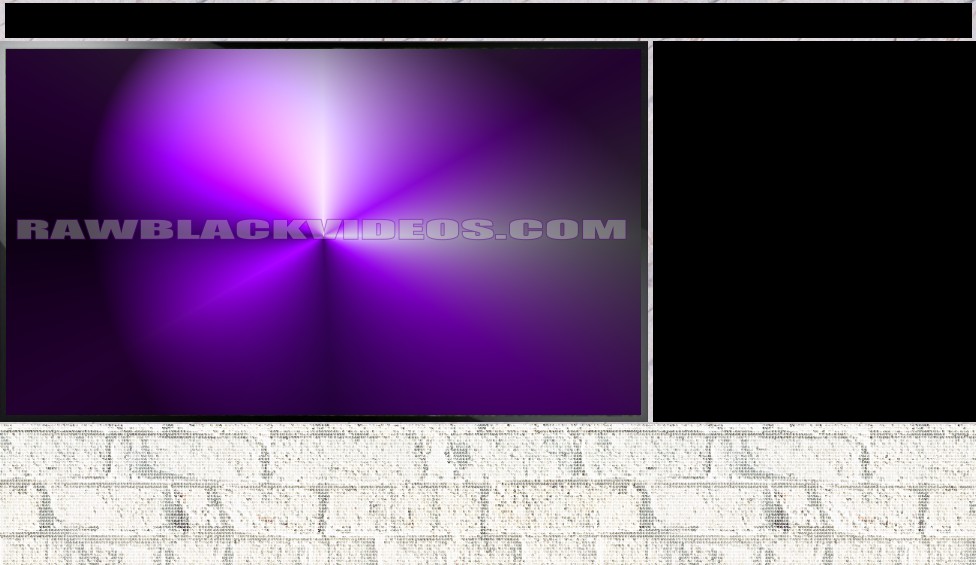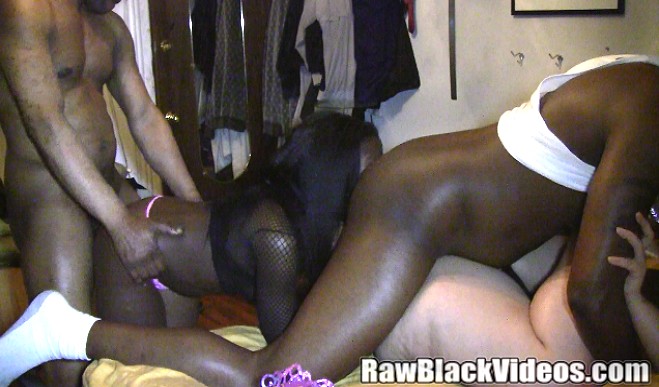 Couldn't have yall waitin that long for part 2. well here it is, the conclusion to an underground fuck fest you will only see here. Slut Vickie (black chick) took it up the ass all night long, by the end of the gang bang her ass was wide open..There's even more footage of her after the gang bang at her hotel room..She took 2 more hours of dick up her ass..which totals to about 6 hrs worth of anal..WOW...Angelica tapped out from all the BBC that night but all in all it was a good night..Everyone got their rocks off..Exclusive material only seen here..We might just release the after party anal fest..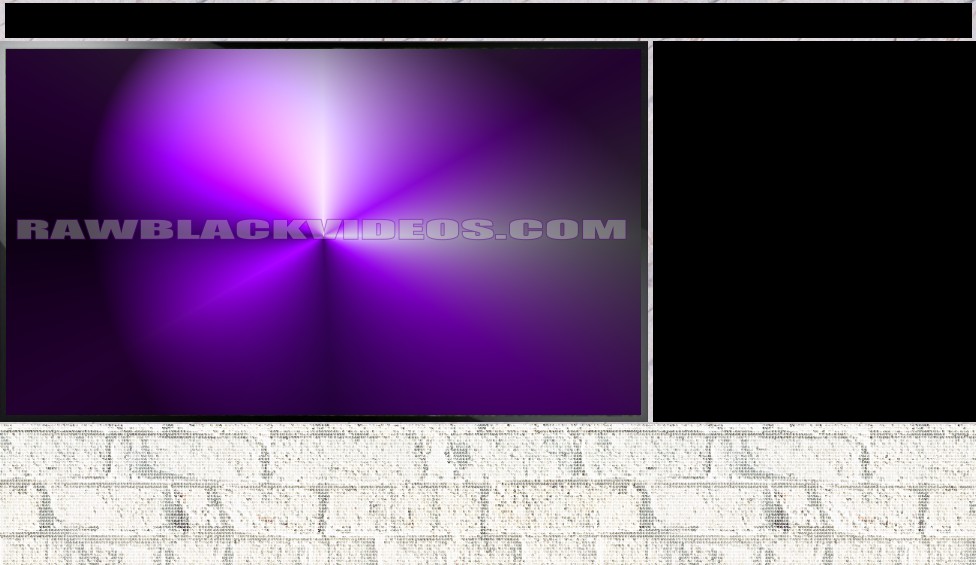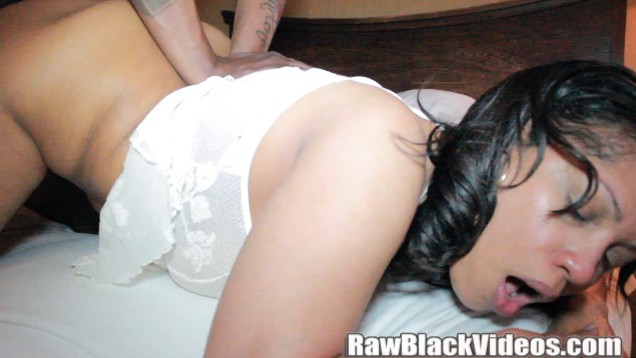 Here's a special treat for yall..48 yr old MILF and grandmilf ( i know she dont look it) but real talk, Vanessa is a straight freak. She came to the RBV camp wanting to get in the Biz so I tried her out with Big Turk. Looks like she had a ball. Started off with a nice BJ and then straight to the fuckin..After warming her up for a few minutes, my man Turk went in. Had her creaming and nutting all over the dick. She loves long strokes as she says..After a pussy work out, he buried 11 inches in her ass and stetched her good. She took the pipe, but not without a problem..lol..Excellent scene for her 1st time..A very rare and special treat..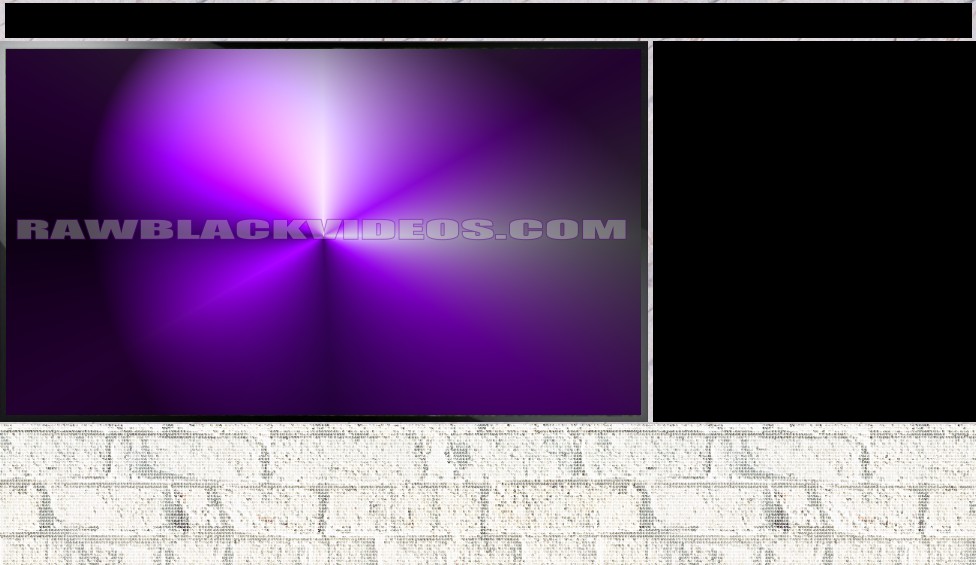 We have a very special treat to the RBV members. We found a real police officer who turns out to be a super freak. She's a MILF with a nice fat ass who likes it really rough and rugged. I brought Turk in for the job and joined in myself. Man we ended up tearin her ass up. We both got up in the ass, and fucked her xtra hard. Just because she was NYPD we did her extra dirty. But she was a nympho herself and wanted to keep on fuckin after all that usage. Hopefully she comes back around, because that shit was very enjoyable. I wont say her name cause I might get shot..lol..But real talk she defintely was po nine, i seen the proof...UNBELIEVABLE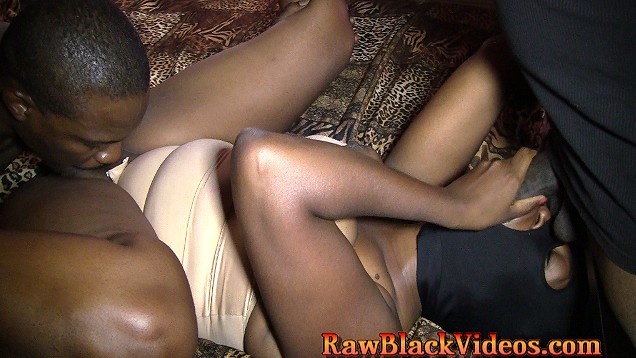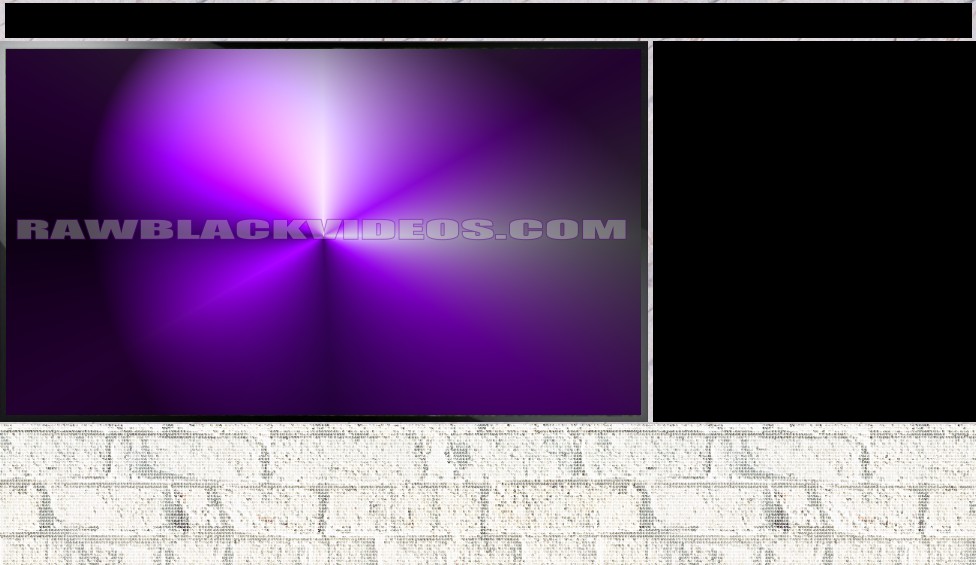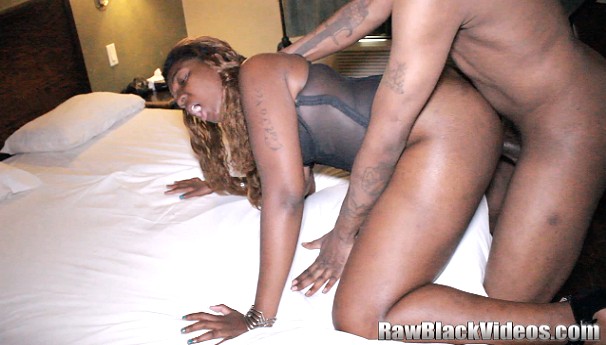 New Cumer to the game Hatian gal Chrystal Smiles comes with a bang..She's about 5'9, sweet voice, nice personality, built like a stallion and a real freak..Said she likes big dick so I let my boy Big turk get a shot at it..Turned out to be an excellent scene..She took the dick in every position, and Turk got off 2 nuts..One in her and one on her ass..She almost tapped out a few times but she did her thing..She passed the class on how to take dick..lol..We will be seeing more of her real soon..They say them Hatian girls got that good pussy..i got to find out for myself..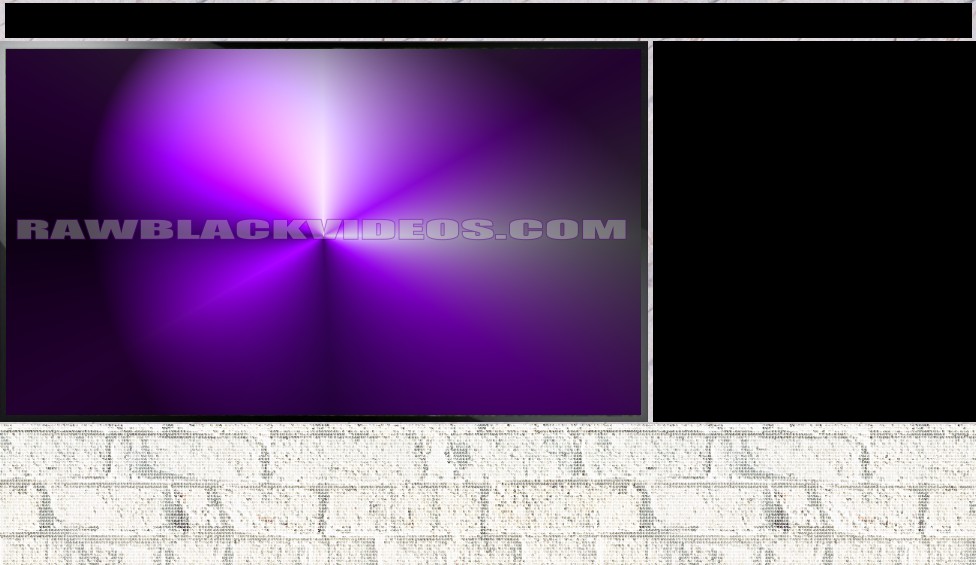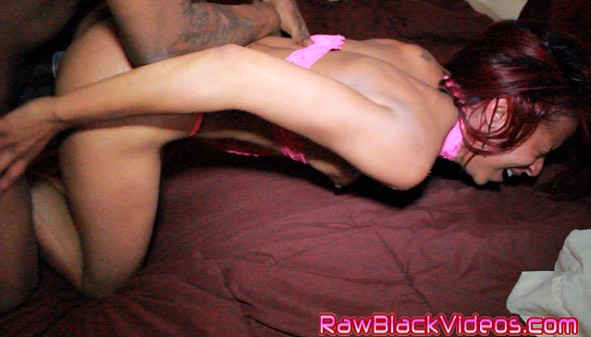 Neeya contacted me wanting to actually do a video. I said ok lets see how you fuck on camera and told Big Turk to come through and test the pussy out. When he pulled his dick out, her jaw dropped to the ground and she had to soak it in for a few minutes..After saying Dam a bunch of times she was ready to start, and she did a pretty good job. Gave an excellent blowjob to begin with and was ready to feel the dick. Big Turk took his time putting it in to stretch the pussy just right. After a few strokes he was ready to dick her slim sexy ass down. They had very good chemistry and Turk put that work in. All positions she tried her best to take the dick, and did it very well. After it was done she was like can her and Turk fuck on the side, he was like nah babe only on camera..lol..Great audition shoot..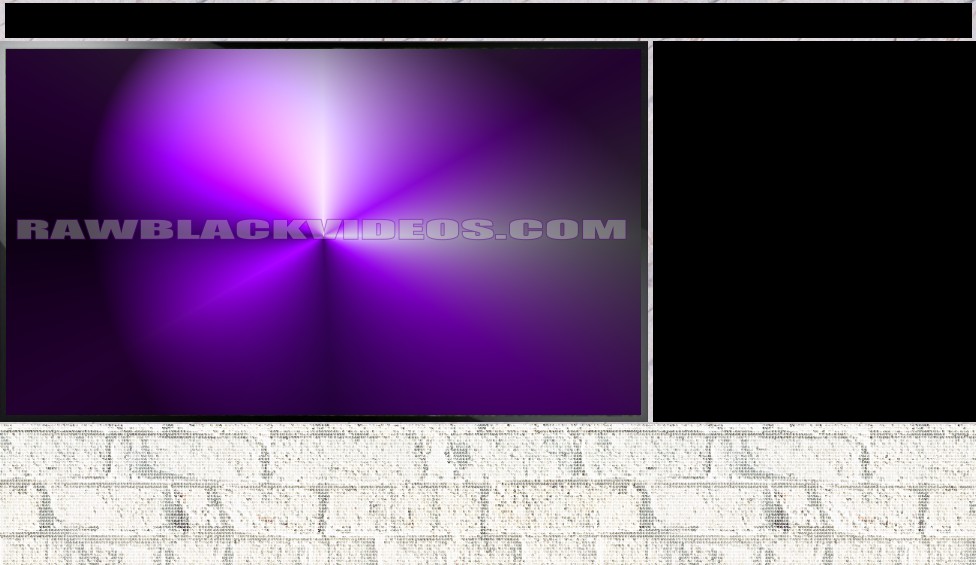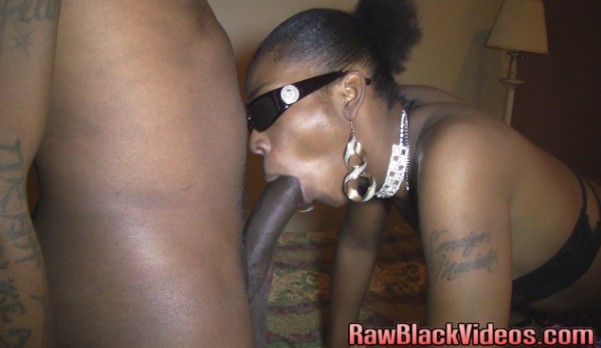 Man I thought I lost this video with Cherry Cream and Big Turk's 1st meeting, but while going through some old shit I bumped right into it and here it is..Not a bad video at all. Was her first time with a dick that big and she creamed alll over it hence the name Cherry Cream..They had some good chemistry and Turk put that work in on her from beginning to end. She was slim back then but still sexy AF..A special treat for the members..I will also have another update in the members area only..coming in a few days..Stay tuned!!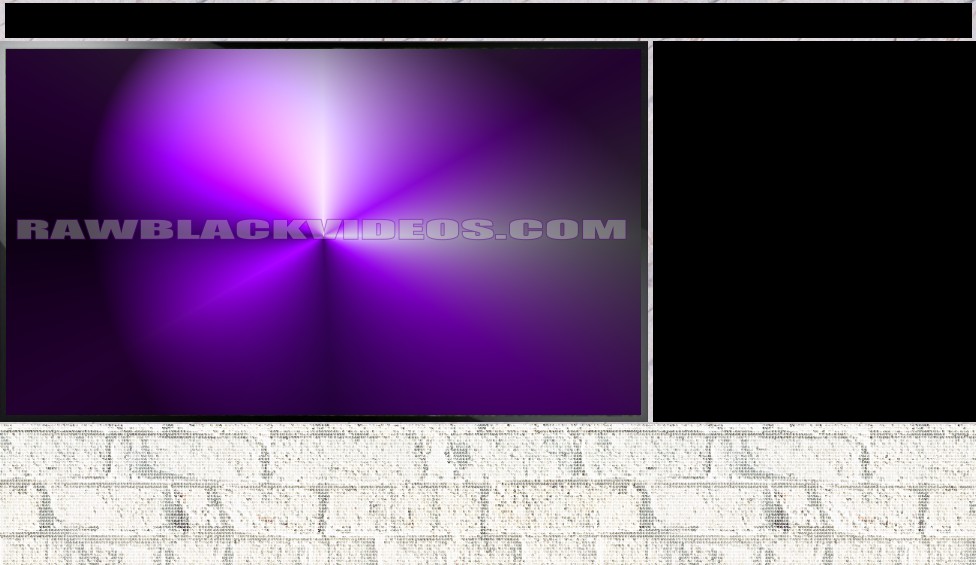 This is some older footage of freak ass hatian girl Haze who came through for a 3 man gang bang. She never had 3 dicks to deal with, but she cant say never again after this..Niggas had a ball on that pussy that night. We all took turns running that serious train on her. She squirted and screamed with her tight hatian hole. She had to get home so we fucked hard and fast for a good hour,. Great footage..classic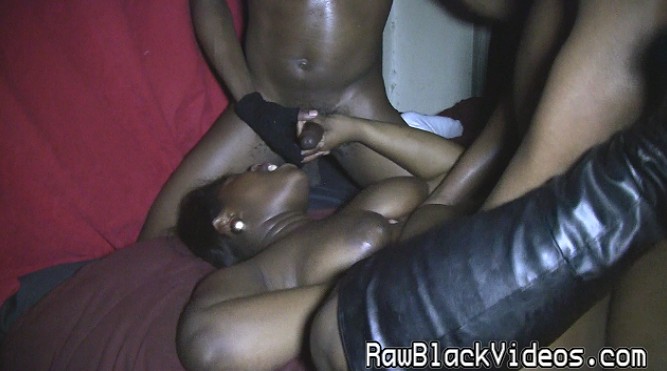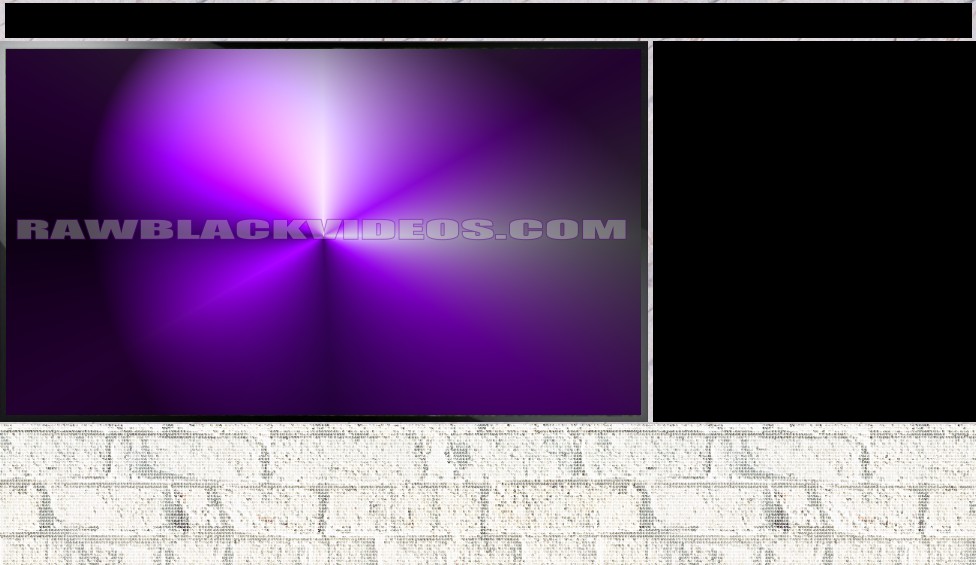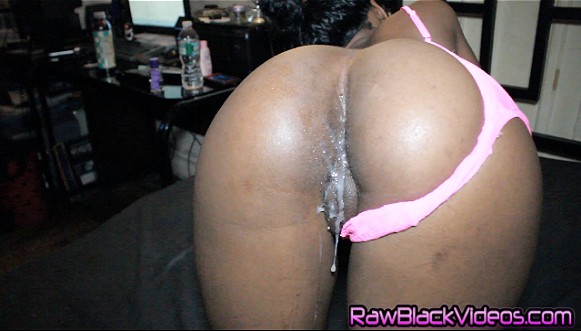 Had this video for awhile I wasnt sure if you guys would like it but here it is anyway. Lil Nanee did her 1st video with Big Turk. She came through full of energy but it didn't really translate in this scene. She tried her best and gave a good effort, but I'll let you guys be the judge. She does have a real nice body and a cute face. Hey they all cant be the same but I'm pretty sure someone will enjoy this scene..

Also there is a bonus scene in the members area. Someone I know you will like. Real cute and gave a real good performance..So you get 2 updates instead of 1..No picvs just raw video..enjoy!!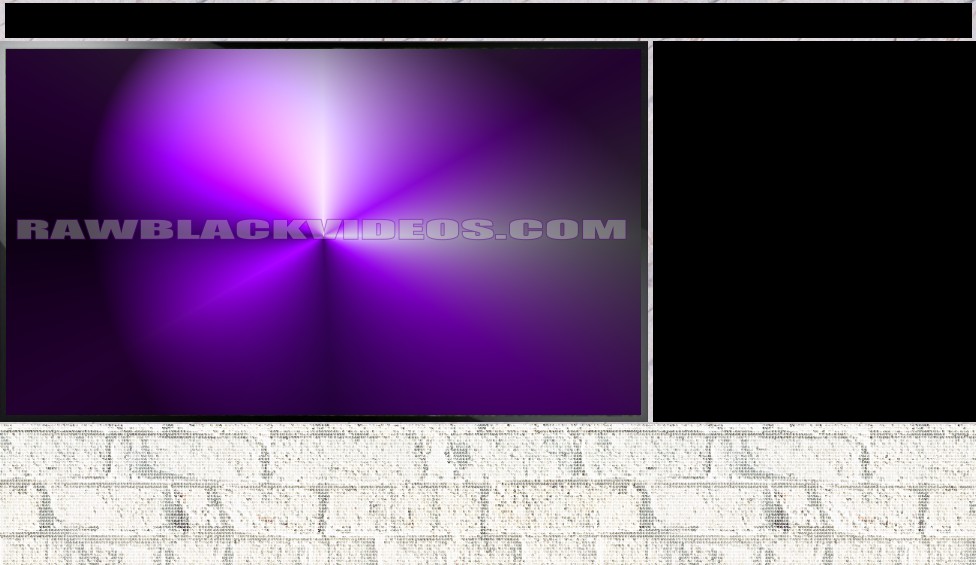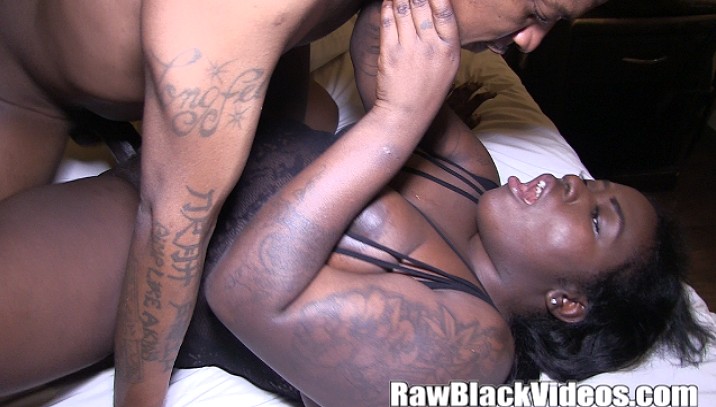 Aww shit back with that "Charged Up" shit..lol..Kitty never dissapoints and she shows it in this latest eddition to her amateur porn career..This is actually the 1st time her and Big Turk met so we didn't know what to expect..Man this shit was crazy..Not only did they have excellent chemistry but they tore it down..These 2 fucked in every square inch of the room..from the bathtub to the bed and even some hallway dick suckin...This was an extended session which lasted for well over an hour and a half..All I can say is dam...Wait till yall see this one..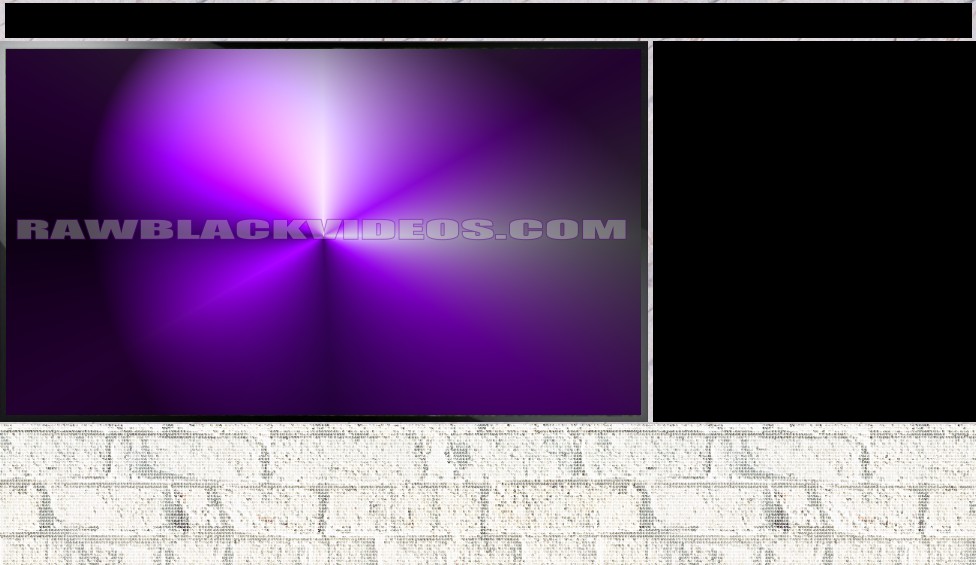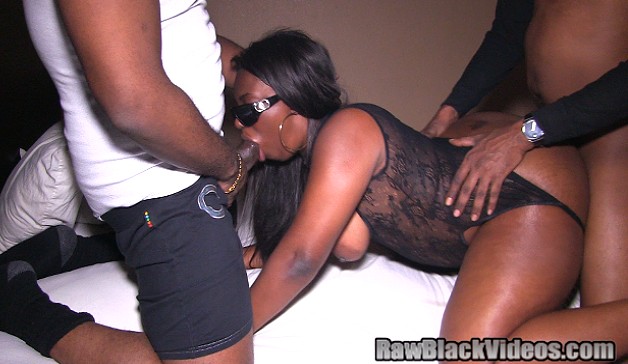 II've gotten alot of requests to bring this girl back and here she is, better than ever. Lauren Kush cums back and takes 2 creampies to set the record straight..MD and Big Turk put a hurtin on that pussy and we both left loads in her..A freak at heart, she takes dick like a champ and loves cum in her pussy..I need to keep her on the menu for more hard fuckin. Hopefully I'll get another shoot out of this sexy ass freak...Enjoy!!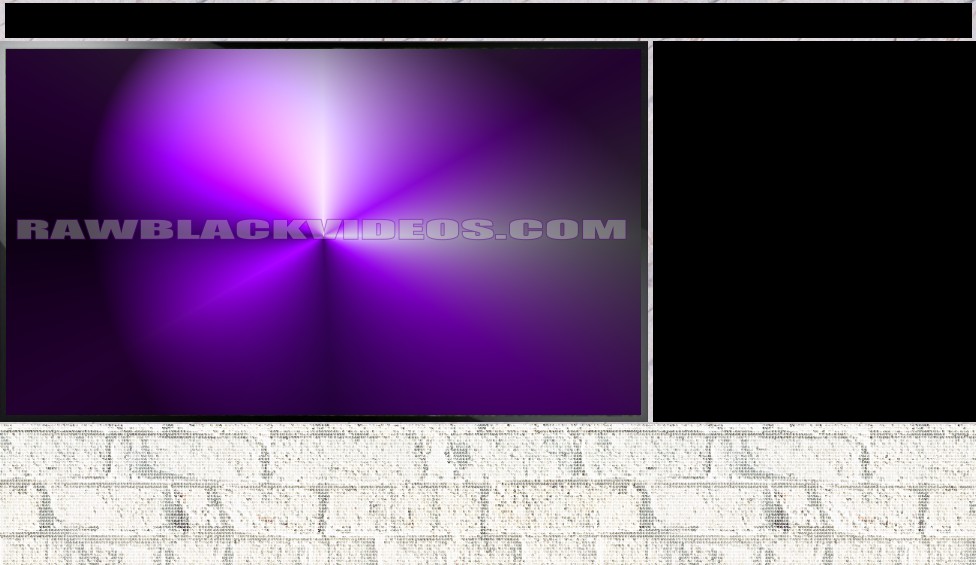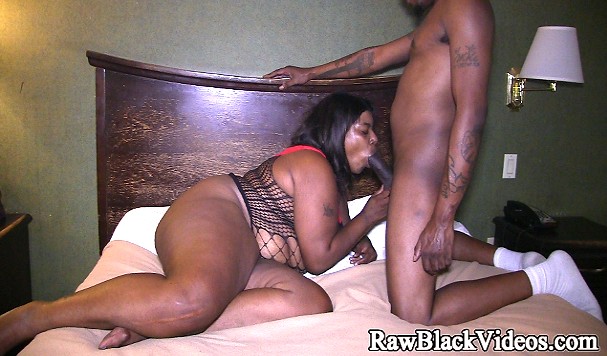 Yeah man got some fire for the amateur heads out there..Straight from CT we bring to you Dee Lish. This is her very 1st video ever and she has alot to offer. She loves sucking dick for one and she's a 3 hole slut..nuff said. She did something I never seen, which is take 2 creampies back to back, 1 in her ass and one in her pussy, and then let them drip..That alone is a feat within itself..This is a must see and defintely worth it..We will keep her around because who doesn't love a nasty girl like her..Great scene for a debutant..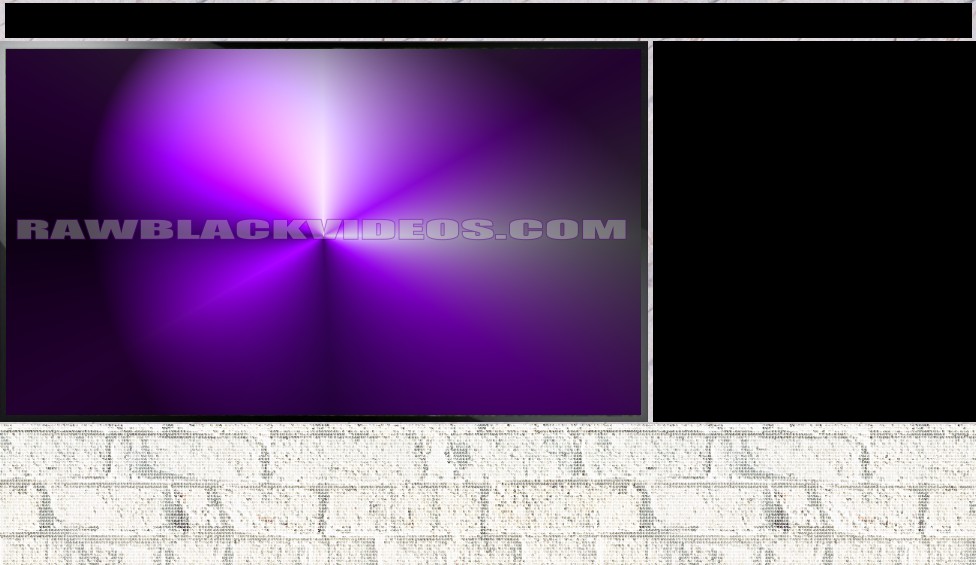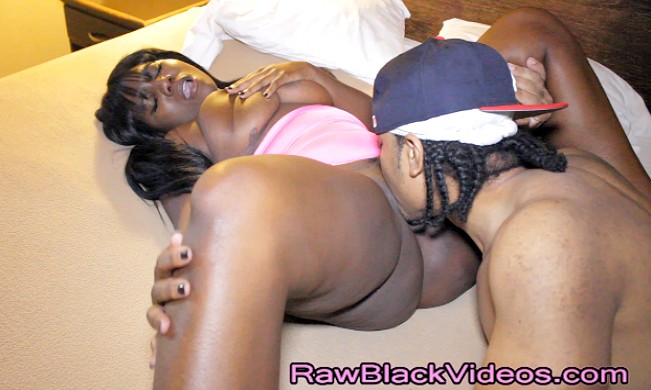 Yes we are back with more heat from the Up Coming star to be Mr Jake Banger. This timehe's paired up with New Cumer Madison who is a Beauty. She has porcelin skin and knows a thing or 2 about good sex. They had good chemistry so it turned out to be a great scene. Jake dont play when it comes to that chocolate pussy so you know he out that work in..Ate it real good and fucked hard. We must see more of these 2. Especially my boo Madison..lol..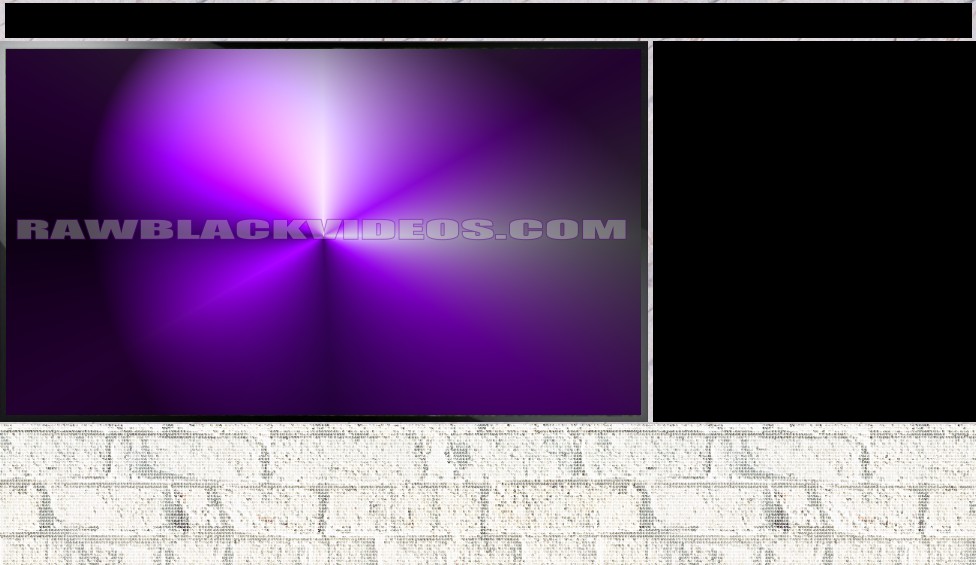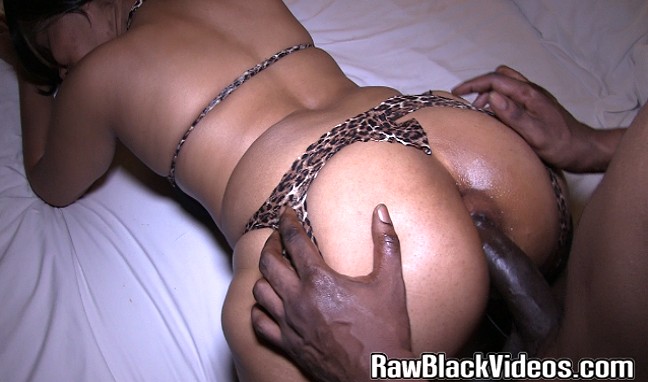 Its always good to see the infamous Vanessa..We all know by now that she is one of a kind in many ways..She took some time off and now she is back with that fire only she can bring..Of course I had to call Big Turk for the Job and yes he was on point..It was suppose to be a 3some but I just let Turk rock it out..She loves BBC and handles it very well..All holes were open and ready for some dick..My man Turk put a pounding on them holes until he nutted on her ass. I know you guys will enjoy this much awaited scene..Happy Holidays!!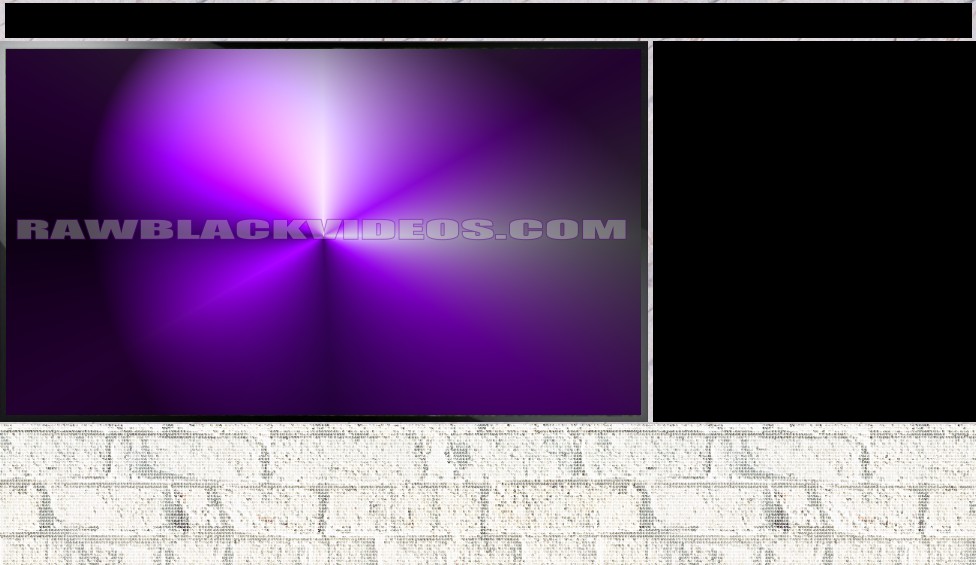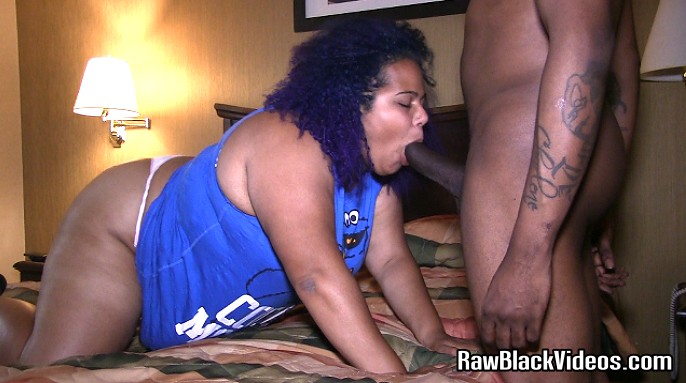 Very hard to get videos with Sunshine, so when I get the opportunity I film as much as I can, and this was one of those rare occassions. This time she takes on Big Turk And Mike DIrty, a first for her..We had a ball with her..she was squirting all over the place, orgasm after orgasm, as we took turns wrecking that pussy. At the end Turk dropped a big Load inside her, she let it drip out like a good slut..Hopefully we can get more footage of this nasty girl..Enjoy!!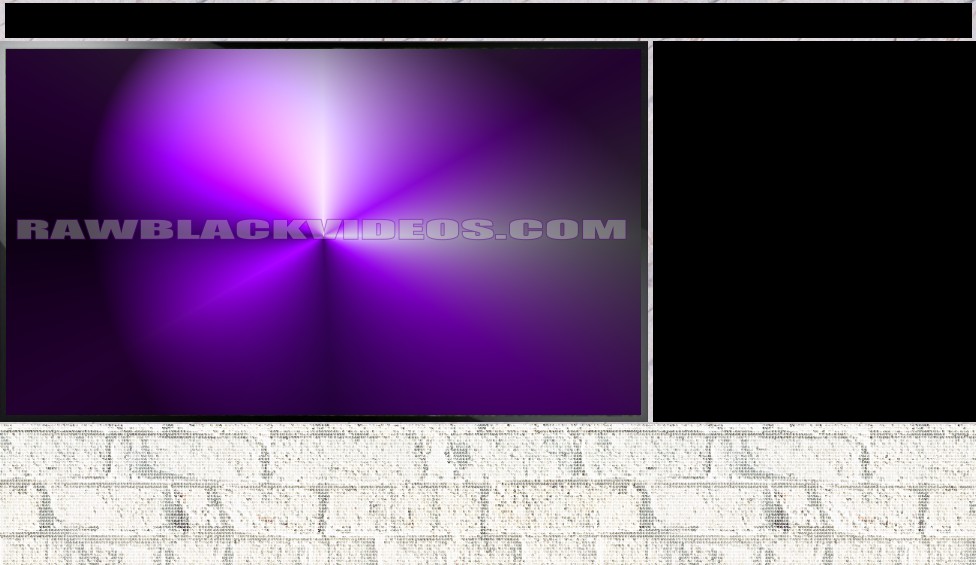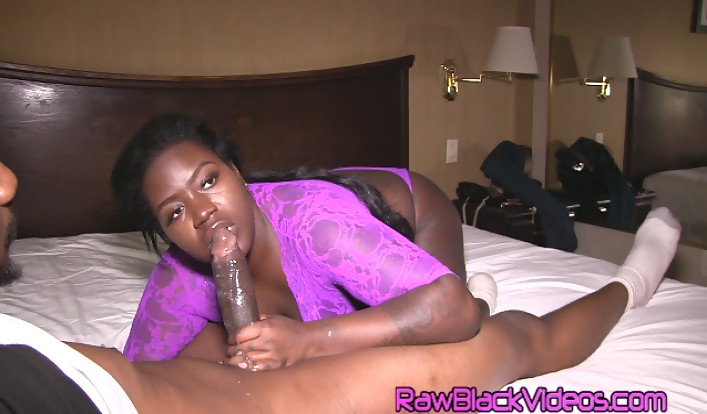 Kitty is defintely a fan favorite. Nice chocolate skin, real pink pussy, wet mouth and knows how to fuck. This happens to be her last piece of work being that she's MIA now..Her favorite male talent Turk gave her that real farewell fuck with a creampie and all..THey even fucked after the shoot and I caught all of it..Hopefully she will come back, but for now enjoy this afro latina freak..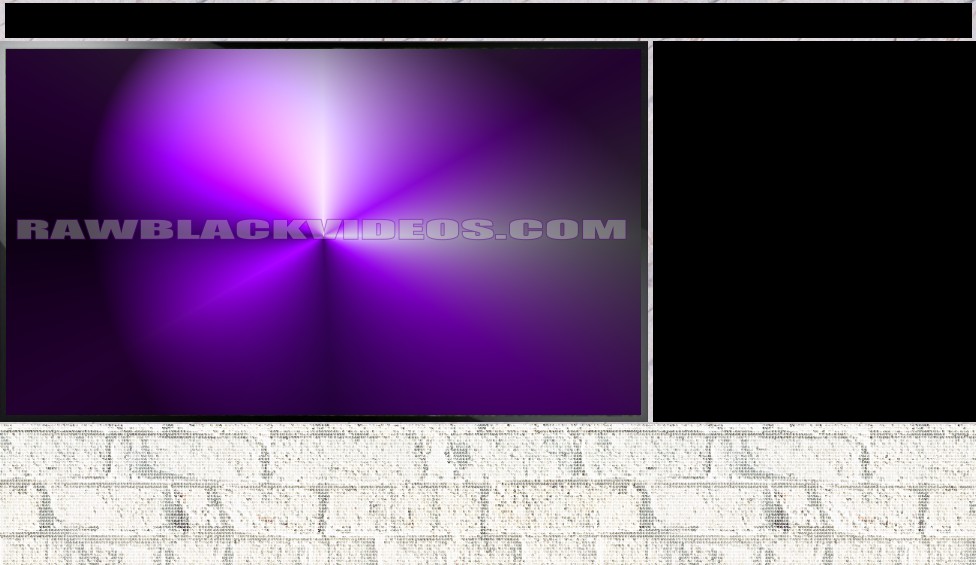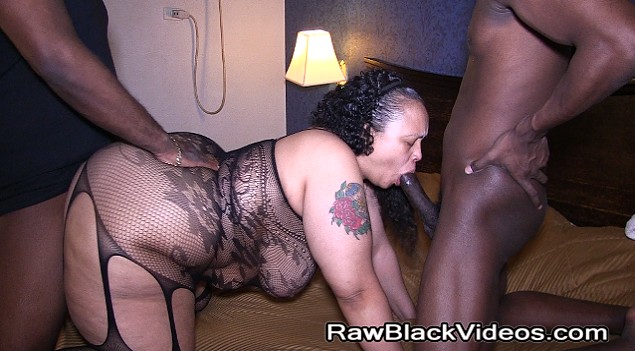 Yella is always alot of fun to work with..This is a video we just did for fun one day. I invited Jay Stone to get a piece of the action and it turnt out real good..She got a nice dick down from both of us and got 2 nuts out of us too. She almost did anal but she wasn't fully ready. Very fun day this was..The Yella fans are going to love this one guaranteed, because you know how she gets down..She's a real dick pleaser not a dick teaser..Enjoy!!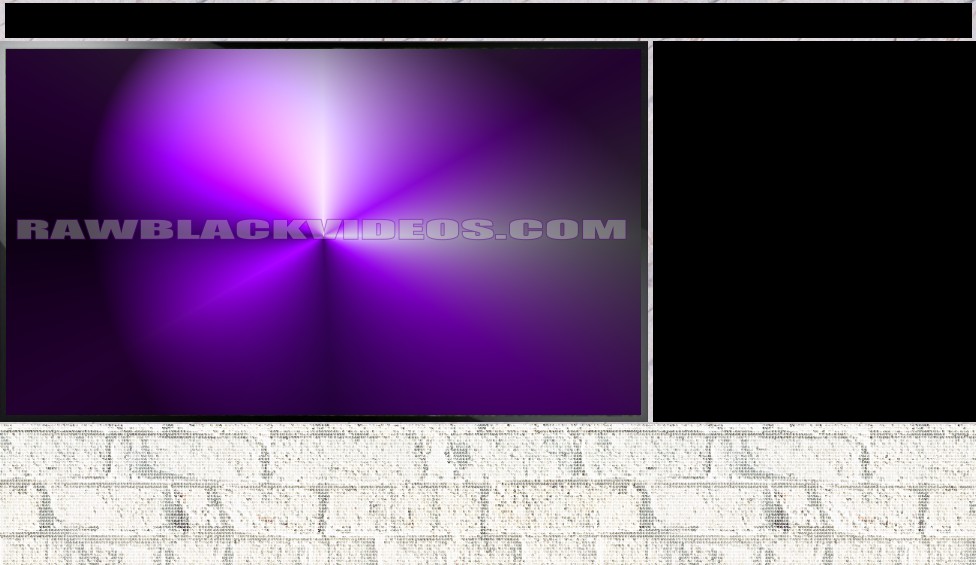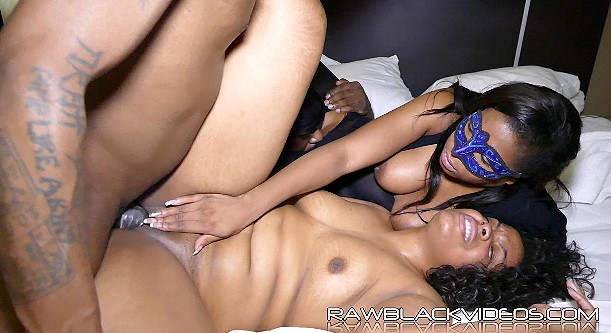 Here's the final installment of Li Golden and Milan, this is the last video from both of them filmed nearly 2 years ago. At least they went out with a bang literally. Turk and MD took part in this farewell video and it turned out to be a classic. Li Golden can tke some dick and so can Milan. Turk didn'y hold back at all and put it up in them. Lots of pussy eating fucking and sucking, just a fun night overall, Enjoy!!